About Junk Job
Junk Removal in West Seneca, NY | Trash Removal West Seneca NY | Debris Removal West Seneca NY | Clean-Up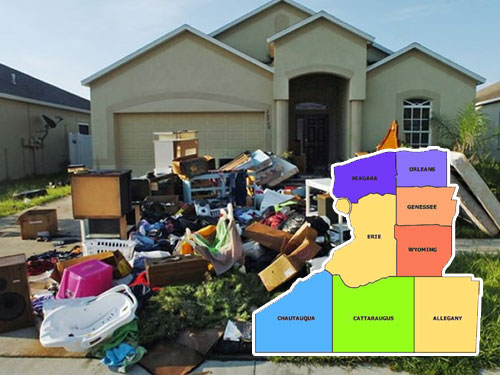 JunkJob is a junk removal service in West Seneca, NY servicing both commercial and residential customers. We provide debris removal in West Seneca and WNY helping our customers with Trash removals and clean-ups
We will cleanup your West Seneca NY office or place of business and are a reliable Junk removal company for Residents residing in the Western New York area.
West Seneca, NY Junk Removal Services Include:
Basements, Garages, Attics
Let us take the headache out of cleaning up your areas. We'll do all the loading lifting and hauling of all the accumulated junk over the years that needs to be removed. Complete clean-up! buffalo ny junk removal and cleanup.
House or Home Junk Removal Services
Appliance, refrigerator, furniture removal and more.
Office Junk Removal:
Computer, printer and monitor recycling
General Junk Removal:
Leaf, rubbish, garbage removal alternative and more.
Trash Removal Service West Seneca and WNY
We do New Home Construction / Remodeling
A clean house is a happy house. We'll clean all the debris during all the building stages. Don't let your mess pile up keep your building environment safe and clean.
Dump Trailers
Dump trailers available for the "Do It Yourselfer" An alternative to the traditional dumpster that can damage yards or driveways.